A made this baby quilt for my nephew and his wife. They are expecting their second child in June and they know it's a girl! My great-nephew is two already and he is just adorable so it will be fun to have another newborn around! Although my nephew and his family live on a Marine base down south but he finishes his tour in October so hopefully we'll see more of them.
So I made this quilt using
Birdie by Me and My Sister for Moda
. I followed the pattern from this book, Scrap Basket Sensations by Kim Brackett. I used a layer cake and was able to use the leftover pieces for the binding. For the backing, I used a flannel print that says, "I love Mommy and Daddy".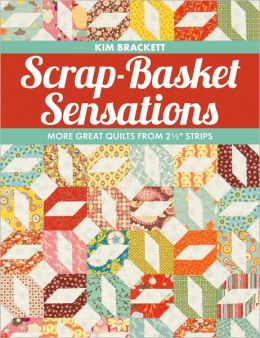 This was a pretty simple quilt and it went together very quickly. Now I need to ship it off!
Cheers!